HAPPY NEW YEARS from
ALL OF US AT
CENTRAL COAST UPLINK
CCU has been busy, busy, busy since returning from a well deserved European Holiday with my family. WE started the year off with SOCCER and a great gig at CES in Las Vegas doing SMT work for Harmon/ Kardon at the Hard Rock Hotel. and
NEXT UP…
SUPER BOWL 50, SUNDANCE 2016,
NEW equipment, NEW services, NEW commitment to excellence!
BOOK THESE DATES NOW.
Jan 20th- 26th 2016 SUNDANCE 2016
For the 6th year in a row our truck will be parked atop Main Street in in Park City Utah offering a great live shot location, play outs and EFP services at a moments notice to ALL. At the very least stop on by and say hello!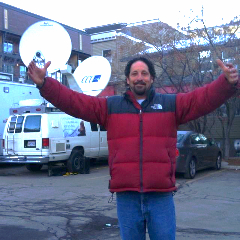 AND THEN….
Jan 28th- Feb 08: SUPER BOWL 50 ! Santa Clara, Ca.
CCU is credentialed and standing by ALL over the bay area to cover the biggest local event in Sports History. Offering affordable KU HD LIVE SHOTS for anywhere, Play outs and EFP services. BOOK NOW.

You Asked – We Delivered!
We experienced a lot of improvements and additions at CCU this last year
and we would like to THANK YOU for your continued opportunities, suggestions, loyalty and inspiration.Whether you are a returning client, or new to our reliable services.
Our staff would like to welcome you, your team and clients to experience our:* HD Satellite Production Unit
* Renewed Commitment to Excellence beyond your expectations
* IP satellite capabilities- Lets STREAM your next event
* Expanded Production Capabilities
* HD SDI DVBS2 8PSK
* Grip, Electric and Lighting Packages
* Mobile Production Services from 1 cam to 8!
Thank You for continuing to make CCU
Your EFP and Mobile Production choice.
ON LOCATION for CNN covering the famous SF Weather